Cabinet has approved a committee of nine members to implement the anti pornography law that was enacted by the parliament and duly assented to by President Yoweri Kaguta Museveni in 2014.
The committee is responsible for the implementation of the law and for taking necessary measures to ensure early detection and prohibition of pornography. The Committee will also be charged with the collection and destruction of pornographic materials.
According to the Minister of information and National Guidance Jim Muhwezi, the committee will be lead by Dr.Annette Kezaabu Kasimbazi as the chairperson.
Other members of the committee are Dalton Oponya,Sheikh Ali Waiswa, Pr.Martin Ssempa, Joan Kyomugisha, Gastone Byamugisha, Hafisa Kabagonja , Victoria Ssentamu and Dr. Fred Nyakori.
Jim Muhweezi says the committee will work closely with the ministry of ethics and integrity, Uganda police to ensure early detection and prohibition of pornography in Uganda.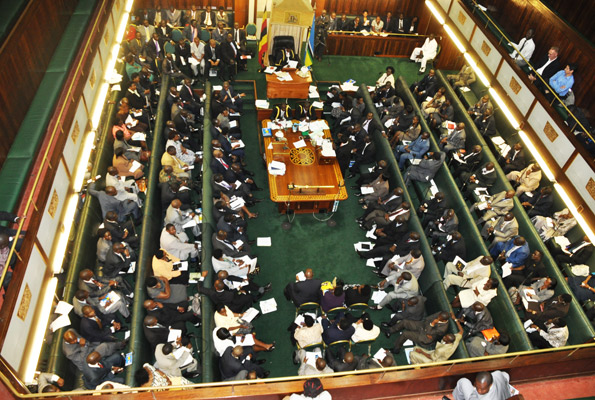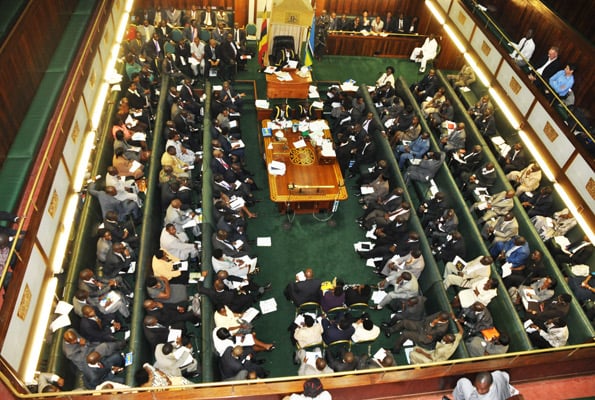 Members of Parliament conducting Business at Uganda Parliament in Kampala.
Anti-Pornography Bill seeks to create the offence of pornography which is blamed for sexual crimes against women and children including rape, child molestation and incest.
In the Bill, pornography has been defined as any representation, through publication, exhibition, cinematography, indecent show, information technology or by whatever means, of a person engaged in real or stimulated explicit sexual activities or any representation of the sexual parts of a person for primarily sexual excitement.