Monday 17th August 2020.
Sexual Minorities Uganda (SMUG) & Freedom and Roam Uganda (FARUG
Wetegeleze Photovoice Exhibition Press Release
On 14 August 2020, Sexual Minorities Uganda (SMUG) and Freedom and Roam Uganda (FARUG) jointly hosted a Photovoice Exhibition dubbed Wetegeleze, a Luganda word that means 'observe/understand/be critical/get to know/analyze.
The exhibition is the culmination of a collaboration between a doctoral researcher, Tanja Dittfeld, from the University of Sydney in Australia, FARUG and SMUG. During the opening remarks, Tanja explained that "Photovoice is a visual participatory method that allows people to document their own realities through photography, challenge prevailing stereotypes and promote social change." She continued and said that "Photovoice was chosen as the main research method in her doctoral research to create visibility and voice for LGBTIQ activists in Uganda on their own terms." The exhibition is correspondingly the result of staff, peers and community members submitting photos and captions that speak to their perceptions of LGBTIQ activism including the challenges and hindrances, strengths and opportunities of LGBTIQ activism. Tanja lastly thanked those who took time off to take part in the photovoice campaign, as well as those who took time off to attend the exhibition.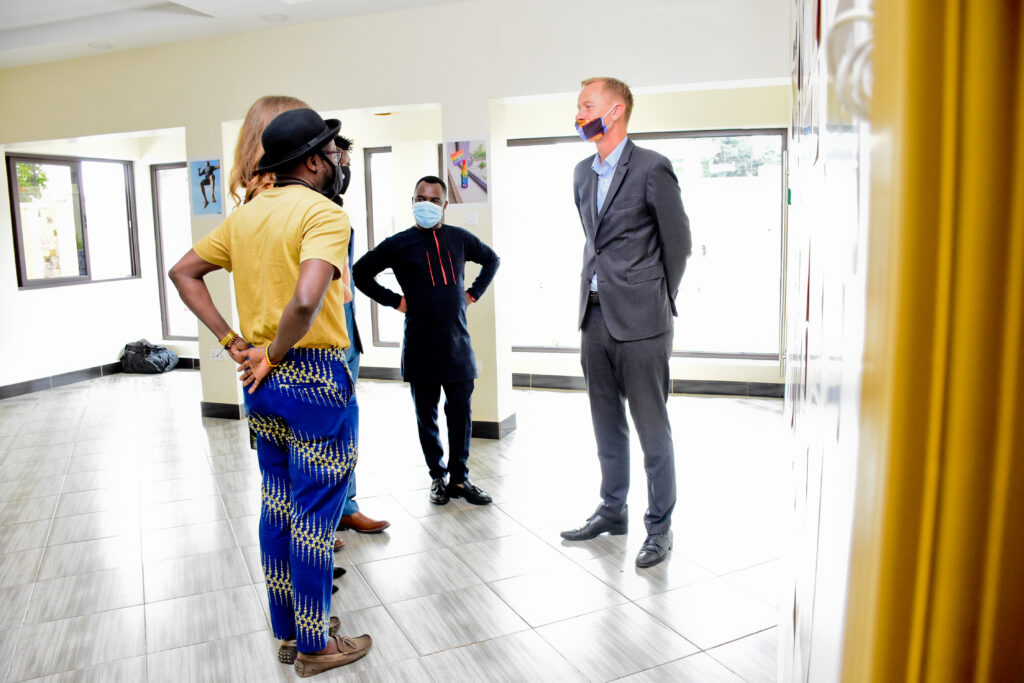 The exhibition was complemented by a community forum. The forum provided the opportunity for FARUG and SMUG to display and engage guests around their research and advocacy and LGBTIQ+ community members to display and sell their crafts and artwork. Products included an eye-catching array of gift items and personal utility items such as craft bags, bangles, African shirts, pastries and Kombucha.
Dr Frank Mugisha, the Executive Director at SMUG, welcomed the participants to the Wetegeleze Photo Exhibition. He noted that photos are important in amplifying our advocacy and provided a great platform for community and partnership engagement.
Joanita Ssenfuka Warry, the Executive Director FARUG said "We localised Wetegeleze to make it easier to understand, cautioning you to look beyond the photo to get the message. We hope to use more photos to enhance our advocacy work."
The event was graced by the Danish Ambassador His Excellency Nicolaj Hejberg Pedersen as well as members of the LGBTIQ community and human rights defenders and allies from Kampala-based human rights organisations.