18th/May/2020
FOR IMMEDIATE RELEASE.
Sexual Minorities Uganda (SMUG) joins the rest of the LGBTIQ community in Uganda to celebrate the release of the 19 gay men and transwomen who have finally been set free after the Director of Public Prosecutions (DPP) withdrew all charges against them.
Dr. Frank Mugisha, Executive Director of SMUG, says "I'm elated about today's court victory. We have been working with our legal partners tirelessly to make sure that the 19 gay men and transwomen are set free. We are now tasked with getting them medical treatment, psycho-social support and a safe place to stay. This tormenting of the LGBTIQ community has to end. I appeal to law enforcement officers to refrain from using their powers to harass and target LGBTIQ people. The arrest and incarceration of the 19 wasn't necessary."
The lead counsel in the case Dr. Adrian Jjuuko says "It has been a struggle. We had to go to court to get an order just to get access to them. Questions remain. Charges against the 19 have been withdrawn, but they have been in prison for 49 days. What does this mean for justice? The charges shouldn't have been imposed in the first place. This is not the end of the matter. We will follow up on why the charges were imposed."
It should be noted that on Wednesday 13th  May 2020, SMUG and our legal partners Human Rights Awareness and Promotion Forum (HRAPF) scored a victory after the High Court in Uganda ordered reasonable access to the 19 by the lawyers. On May 14th SMUG, HRAPF and lawyers from Robert F. Kennedy Human Rights filed a petition before the United Nations Working Group on Arbitrary Detention seeking a ruling from the expert body on whether the arrest and detention of the 19 violated Uganda's international human rights obligations.  On May 15th 2020, lawyers from HRAPF were able to meet with the 19.. HRAPF reported that they were in good spirits, although most were sick with diarrhea, typhoid and other infections which had not been treated. Some were unable to access their Anti-Retroviral Treatment (ART), because of the lack of confidentiality provided by the prison in accessing services contributing to the fear of stigma and reprisals that comes with being HIV positive.
SMUG's Administration Officer Diane Sydney Bakuraira who was in court today said: "The news of the arrests shocked me. I wondered why innocent people seeking a safe space would be arrested. It is devastating to see an already vulnerable community put in harm's way by law enforcement officers who are supposed to be protecting them. We serve a living God, and today he came through again with justice for our 19 community members. When we heard of their arrest, we faced a lot of challenges in getting accessing them to find out how they were doing. Hearing that court has dropped charges against our  comrades is a victory, though my question remains: why were they arrested in the first place?"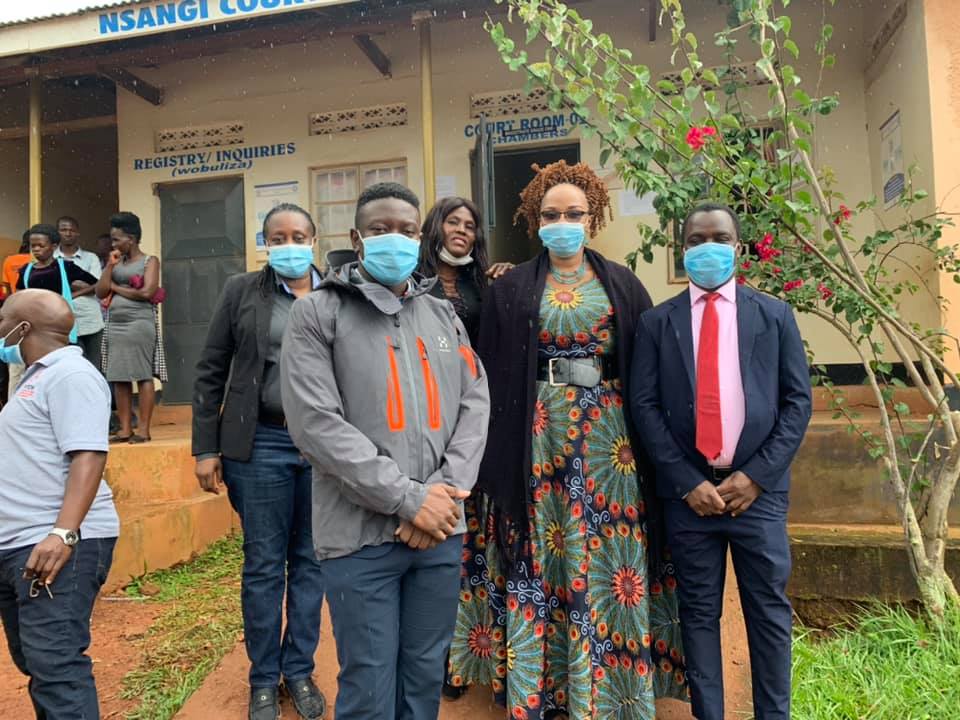 Richard Lusimbo SMUG's Research and Documentation officer who is in charge of the SMUG Rights Evidence Action (REAct) program that provided food for the shelter where the 19 were arrested says, "The victory today at court for the 19 is one reason why we continue to do the work we do, because we shall never give up until we are all free."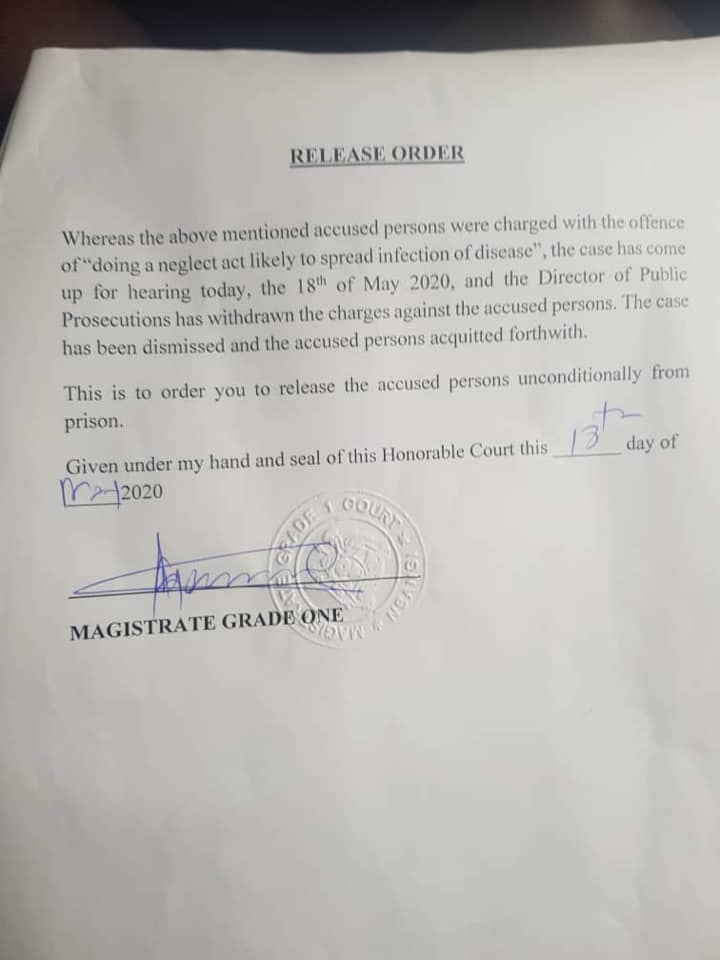 On 29th March 2020, the mayor of Nsangi Town Council Hajji Abdul Kiyimba and some officers of the Uganda Police Force, under the auspices of the Security Inter-Agency Joint Task Force, raided the LGBTIQ shelter Children of the Sun Foundation (COSF) in Kyengera Town Council, Wakiso district, about nine kilometres outside of Kampala City along the Kampala-Masaka highway, and arbitrarily arrested twenty-three (23) residents of the shelter.  Upon the arrest, COSF's Executive Director clarified that while fifteen (15) of the arrested were shelter residents, eight (8) were not shelter residents. Five (5) of the non-shelter residents were visiting from another shelter, one (1) was a guest to one of the residents and one (1) a resident nurse; bringing the total to nineteen (19). According to a police statement, the 23 are being charged with: Doing "negligent act likely to spread infection of disease" contrary to Section 171 of Penal Code Act.