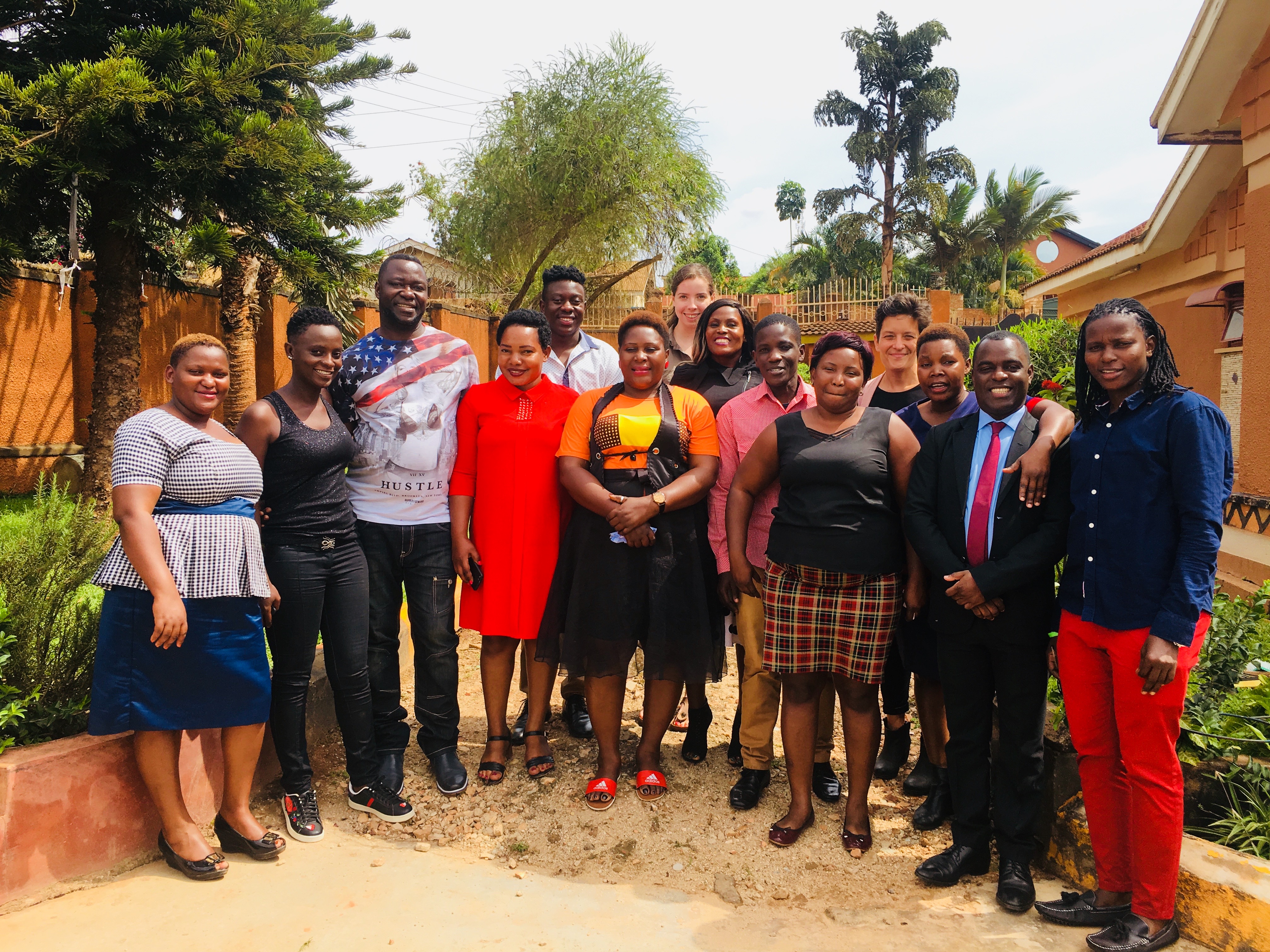 2018 has been a pivotal year for Sexual Minorities Uganda. Progress has been cited in each of our key thematic areas of programming (Advocacy and Law Reform; Research and Documentation; Capacity Development/Strengthening; Safety and Protection). Each area has been buttressed by a number of programs, campaigns and other efforts that will be outlined briefly below. Whether it involves holding international financing agencies accountable to their commitments to civil society organizations or spearheading the development of a consortium made up of and dedicated to key populations, SMUG has a lot to be proud of. As SMUG continually works to fulfill the vision of a liberated lesbian, gay, bisexual, transgender and intersex people in Uganda, it is constructive to pause and review the progress SMUG has made as an umbrella organization over the last three quarters.
Advocacy and Law Reform
Through increased engagement with member organizations in the form of stakeholder meetings, SMUG has been able to rally around critical causes in the LGBTI community and ultimately demand accountability of donor entities. After hosting a KP coalition meeting in June, SMUG was able to spearhead the formation of Uganda's Key Population Consortium (UKPC) in July of this year  is emblematic of SMUG's commitment to be a part of advocacy programmes that disrupt the status quo through coordinated, strategic, and vigilant efforts. Further, SMUG has continued to urge large donor entities into a place of accountability. SMUG's efforts to sensitize the greater community around issues relating to HIV/AIDS also make up an important component of this past year's accomplishments. Concerning PrEP, SMUG has been heavily involved in advocacy efforts to influence and monitor implementation. This year, SMUG has also worked closely with the Ministry of Health on the concerns involving service delivery for LGBTI persons in Uganda and the population at large. SMUG attended the PEPFAR regional planning meeting in Johannesburg, South Africa, an invitation which allowed SMUG to raise and discuss some relevant concerns held by the LGBTI community. SMUG is advocating for the expansion of the National Sexuality Education Framework to include different sexualities and gender identities, so that children in schools can learn true information about LGBTI and fight stigma and discrimination. Additionally, SMUG is recommending that the NSEF is updated to include methods of STI prevention and contraception, as an abstinence-only approach is proven to be ineffective in the fight against HIV and teen pregnancy.
Research and Documentation
The  launching of SMUG's health report entitled "Even If They Spit At You, Don't Be Surprised: 2017 Health Report" represents an important step towards improved evidence-based action. Through the short film entitled "Our Health: Know Your Status," SMUG highlights how community-led initiatives are addressing issues LGBTI persons face in relation to health care access. The report, which can be found online and in-print, is an important piece of documentation that outlines the homophobia intrinsic to many Ugandan health care sectors, those who are disproportionately affected, first-person testimonies and comprehensive recommendations. The second quarter also saw extensive processes of data collection and consolidation for January of this year to present. Currently, SMUG is organizing human rights violations data and is working to solidify statistics and present the data in a coherent written report. SMUG also carried out extensive research on linkage between care and treatment for people living with HIV. This research identifies gaps in treatment and service delivery, especially for members of key populations, and quantifies PEPFAR's response. This research is important because it is necessary to develop strategies to ensure that services reach more people living with HIV, and increase linkage rates. Additionally this quarter, SMUG has been compiling an ongoing dossier of human rights violations committed against LGBTI people in Uganda. This information is important because it allows SMUG and other CSOs to identify areas that need improvement, such as police sensitization, and develop programs to build capacity on these areas.
Safety and Protection
As an LGBTI organization, SMUG has remained passionate about utilizing the REAct (rights, evidence, action) system as a way to strengthen crisis response mechanisms via evidence-based documentation of human rights abuses. Through the REAct system, organizations like SMUG are also able to support the HIV response by pinpointing issues related to health care access. In March of this year, SMUG held a meeting with all REActors from various partner organizations (IBU, Spectrum, TEU, and the Security Committee) and helped to reveal areas for improvement. SMUG has also heavily criticized the 2014 criminalization of homosexuality, and gathered case studies to prove that this act, although it was rescinded, has led to police brutality and targeting of LGBTI persons in Uganda. This information is used to prevent further violence against LGBTI.
Capacity Development/Strengthening
In the second quarter, SMUG was able to extend the REAct project to other organizations under the PITCH (Partnership to Inspire, Transform and Connect the HIV Response) project, a venture which has been bolstered by in-country trainings which effectively help to strengthen an organization's research and documentation capacity. SMUG's extensive research and documentation department collects and shares information that is used to carry out capacity building workshops and trainings for duty bearers. For example, police officers and health workers have been sensitized on the rights of LGBTI, to reduce violence and service refusal. Additionally, the LGBTI have been taught their rights, so they can better protect themselves from rights abuses and are more likely to seek legal help, should such an abuse happen.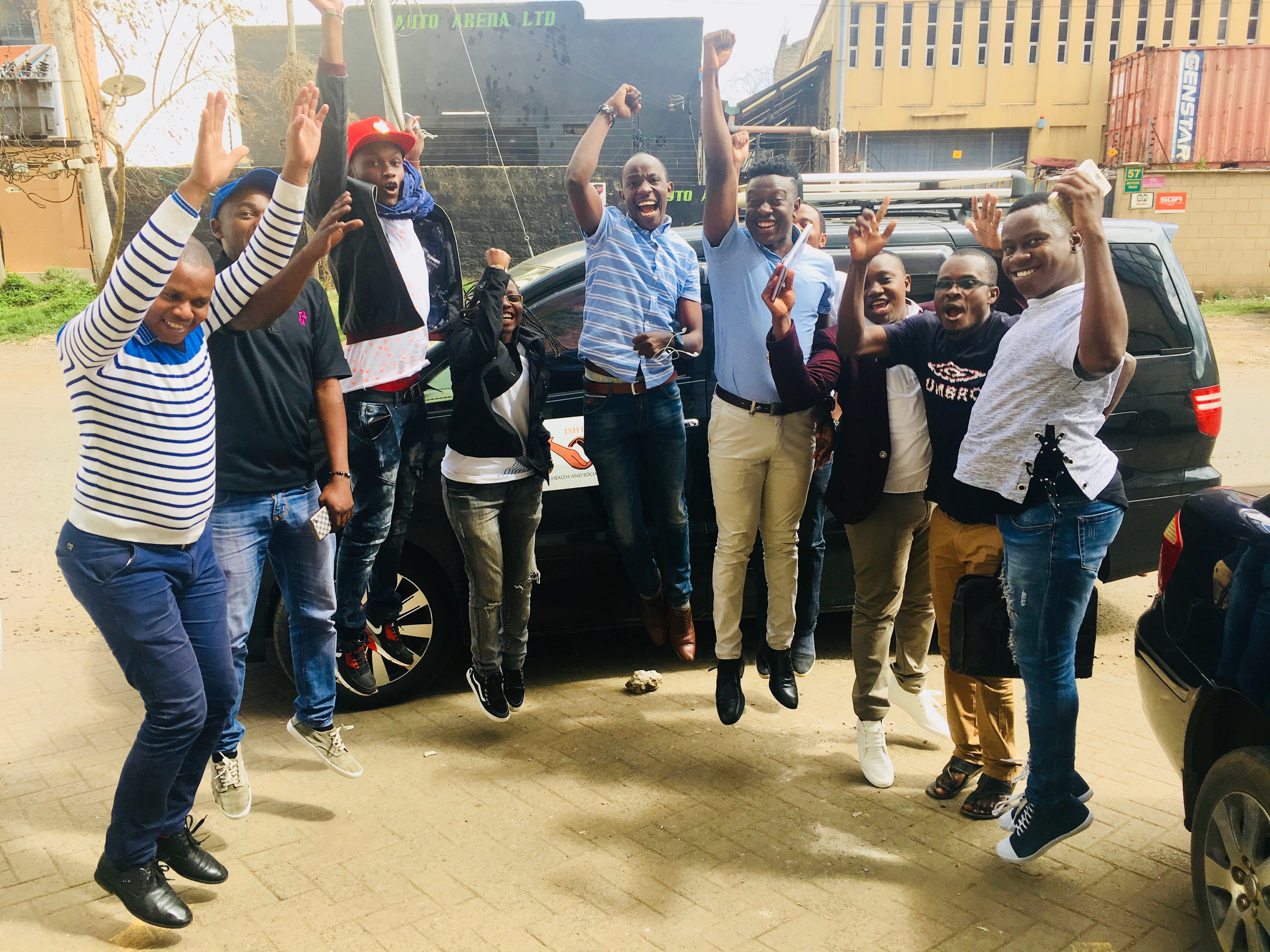 SMUG's activities over 2018 have been extensive and productive. In the area of advocacy, SMUG has participated in many coalitions advocating for an end to homophobia and discrimination, as well as advocated for greater awareness of PrEP, and a streamline process to deliver it to those who need it. SMUG is also advocating for changes to the NSEF that are more inclusive of LGBTI and non-abstinence based contraception. The research team at SMUG has also had a fruitful year, releasing a LGBTI focused health report, compiling data about human rights violations of LGBTI persons, and monitoring government and CSO response to HIV, especially as it related to LGBTI. In the area of safety and protection, SMUG has been heavily involved in the implementation of the REAct system for crisis response, and advocated against the police brutality and targeting that rose up in response to the 2014 Anti-Homosexuality Act. SMUG has also built the capacity of duty bearers such as police and health workers to respect the rights of LGBTI, and built the capacity of LGBTI to advocate for their own rights. These activities were part of SMUGs capacity building mandate. SMUG is excited to further expand these areas over the next year and continues with their mission to create a liberated lesbian, gay, bisxual, transgender and intersex people in Uganda.