Sexual Minorities Uganda has been awarded for supporting the recently concluded Y+ Beauty Pageant in Kampala Uganda organized by The Uganda Network of Young People living with HIV-UNYPA. The Y+ beauty pageant is an annual campaign that gives a platform to young people living with HIV to be able to become voices to the voiceless, pillars of boldness and strength to those still afraid of HIV testing, as well as testimonies of assurance that acquiring HIV is not the end of life. The ambassadors then become a network of young people confronting HIV with bold steps, and therefore working towards ousting it by 2030, as the vision of Uganda is. Upon receiving the award on behalf of SMUG Dr Frank Mugisha our ED wrote, "Thank you UNYPA we appreciate and value our partnership with you."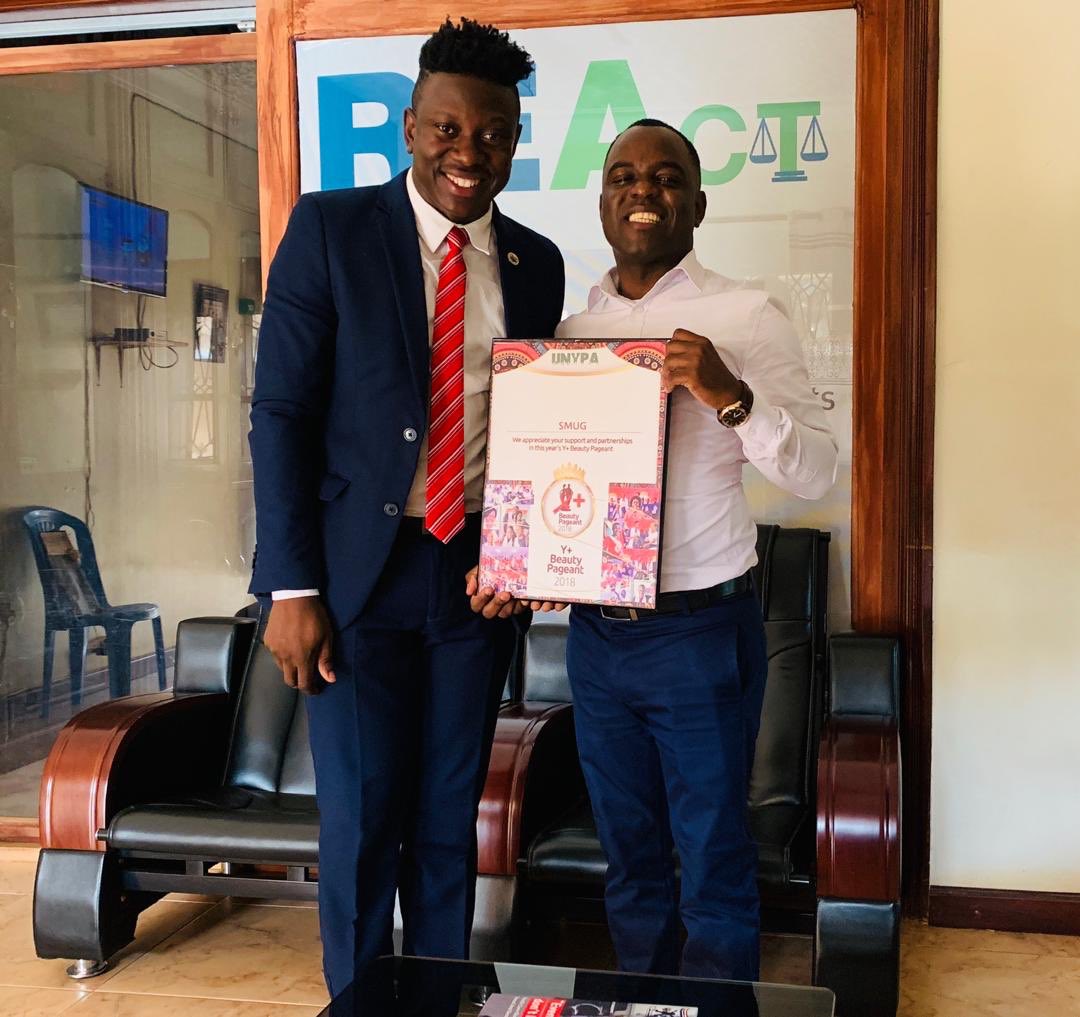 While speaking at the event H.E Henk Bakker, the Ambassador of Netherlands in Uganda called upon the Ugandan community to embrace young people living with HIV instead of shunning them if they are to reach the short term and long term development goals fast. The Ambassador acknowledged the support that different Development partners have continued to commit and fulfill towards eliminating HIV&AIDS in Uganda.
The UNAIDS Country Director, Dr. Karusa Kiragu, noted that Uganda is a model country in the fight against AIDS saying, "Ending AIDS is an investment in human dignity and not a charity." She further said that Uganda has over one million people on treatment and this is key to achieve the 90-90-90 UNAIDS targets, which project that by 2020, 90% of all people living with HIV will know their HIV status, 90% of all people with diagnosed HIV infection will receive sustained antiretroviral therapy and lastly 90% of all people receiving antiretroviral therapy will have viral suppression.
Ms. Anna Mutavati, the deputy representative UN Women applauded the challenge that young people placed upon themselves to curb transmission of HIV which reflects as violence imposed on the victim. She further called out to the men to take up responsibility in ensuring the safety and development of all girls and women.
Young people continuously face frustrations that come from stigma and discrimination from families, schools and general public. This in the long run affects their uptake of HIV services from health centres, adherence, and they then become fearful to disclose their status. UNYPA therefore uses the Y+ Beauty Pageant as a tool to uplift the plight of YPLHIV, re-echo their voices and work together with partners to build a strong, energetic, creative, and productive generation.
She concluded that, the continued support from policy makers, CSOs, UN agencies, and the government are ensuring that there is a reduction in the number of new infections especially among young people. The fact that everyone is starting to take the responsibility to fight stigma and discrimination which are all forms of violence shall enable us reach a beautiful shore—Zero HIV/AIDS by 2030.