Over 60 Uganda Key Populations Consortium-UKPC members from all parts of the country gathered in Kampala for a Key Stakeholders meeting to discuss a holistic approach to addressing the health needs of KPs in Uganda.
While speaking at the event Dr Kirusa Kiragu the UNAIDS Uganda Country Representative said "The impact of UKPC has been felt in other regions within Africa, it is on this note that I urge you to have confidence and celebrate the steps that the consortium has made so far. We still have a lot of work to do to fight HIV related stigma, we need updated data to inform us on new challenges so we know where we are headed in the fight against HIV. I wish you well as you embark on fulfilling COP2020"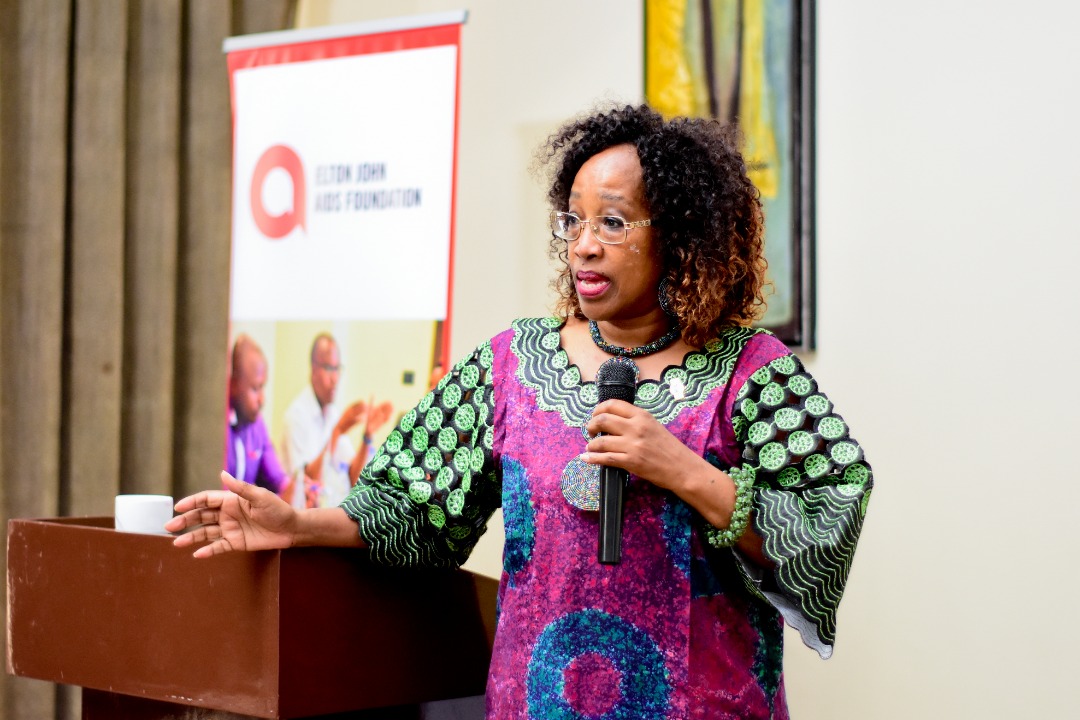 Dr Kirusa Kiragu the UNAIDS Uganda Country Representative.
Sexual Minorities Uganda Programs Director Pepe Julian Onziema said "The idea of UKPC started in 2010 when we had the Country Coordinating Mechanism –CCM  working on programming around HIV. There was a lot of grumbling within the community because we were not included in HIV programming yet we as KPs are most vulnerable. Every time we tried to push for inclusive programming we were told we were a hard to reach population. That is when we formed an adhoc committee that had organizations like Icebreakers Uganda, Queer Youth, UNESO just to mention but a few. From these organizations three individuals were elected to represent us in the CCM. After a while, our Research and Documentation officer Richard Lusimbo took interest in Public Health and we supported him when he took on the mantle to work with UKPC . It is important that we support each other and if any of you in here ever get the opportunity to get into spaces that are seen as hard to reach, do not forget to pull someone along with you. It is this kind of support that has made UKPC a success."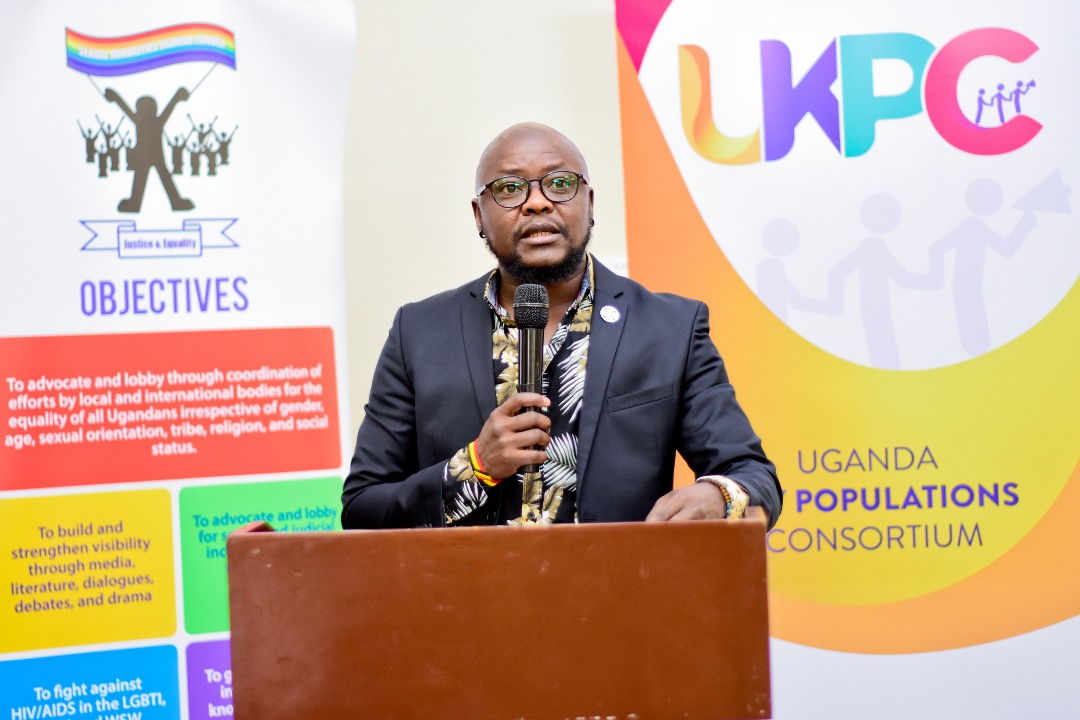 Richard Lusimbo,Our Research and Documentation manager who is also the UKPC National Coordinator. was optimistic about UKPC accomplishments. "Under UKPC we  have shown that progressive paradigm shifts are possible even in the midst of shrinking space for civil society for key populations and other networks in Uganda. By adapting a three part model of including, building solidarity among key population networks, extending engagement with like-minded networks aligned beyond key populations, and defining and putting into action a concrete agenda to push for health policy change, networks and movements in other countries and contexts could generate similar opportunities for progress." He said.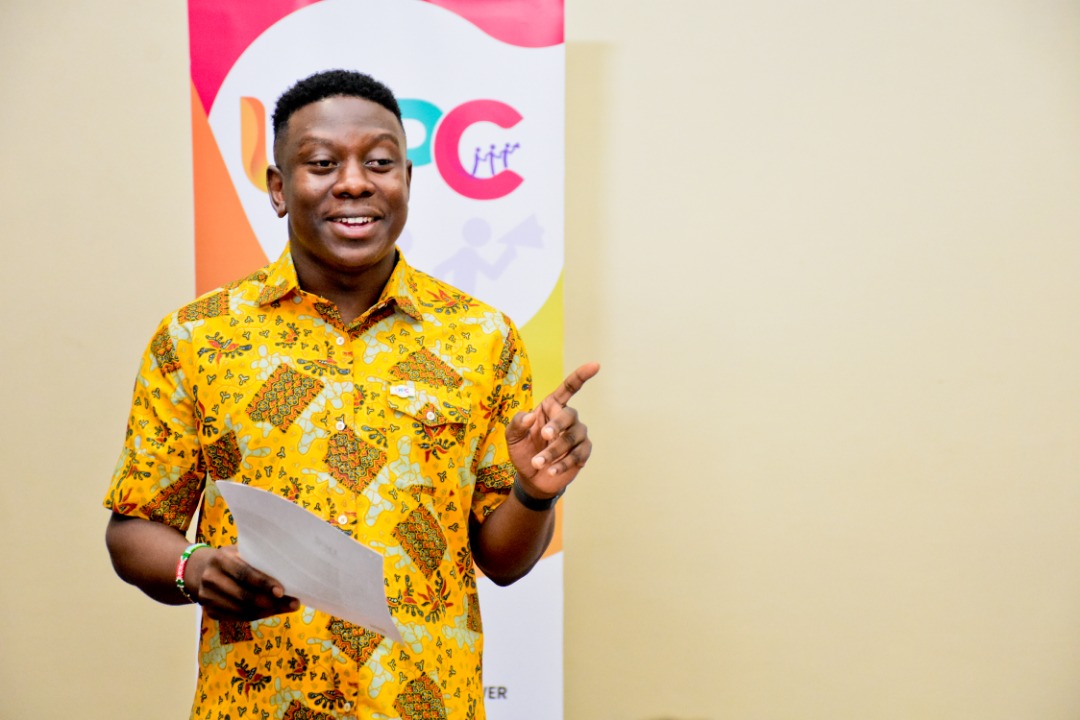 Richard Lusimbo,Our Research and Documentation manager who is also the UKPC National Coordinator.
Twaib Wamala the executive Director  Uganda Harm Reduction who's also part of the UKPC technical working group called for more structuring of the consortium. "The challenge is that we do not have structures from top to bottom and our partners often ask how we are governed this might cause problems with the NGO Act. Since the inception of the UKPC Sexual Minorities Uganda has been the sole financial supporter of the consortium, we need to find ways to financially support the consortium as members so that we do not financially strain Sexual Minorities Uganda."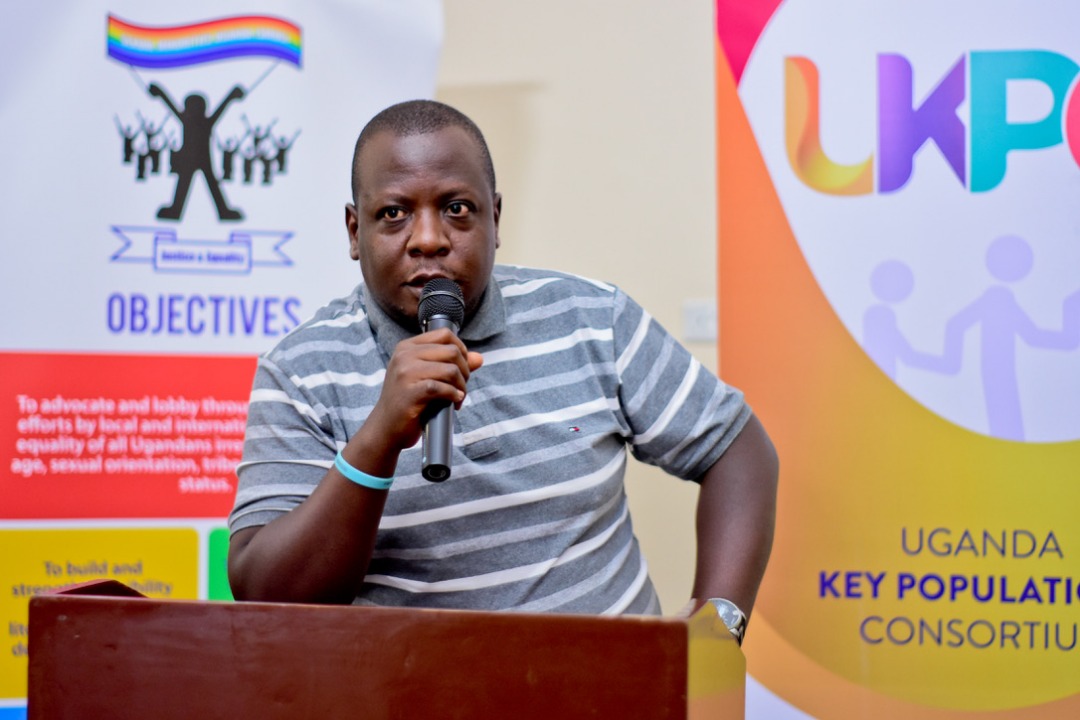 Twaib Wamala Executive Director  Uganda Harm Reduction .                                                            
About Uganda Key Population Consortium-UKPC:
Uganda Key Population Consortium – UKPC was formed on 19th July 2018 at Mulago Referral Hospital, Kampala  with the aim of pushing forward the struggle for human rights, to live a life free from harm and discrimination, the right to access healthcare and the right to participate fully in the development of Uganda. UKPC is made up of Uganda Harm Reduction Network (UHRN), Sexual Minorities Uganda (SMUG), Uganda Network for Sex Workers Organizations (UNESO), Tranz Network Uganda (TNU) and other key population organizations that may not necessarily be part of those networks.